EGOUNDESIGN alla Milano Design Week 2023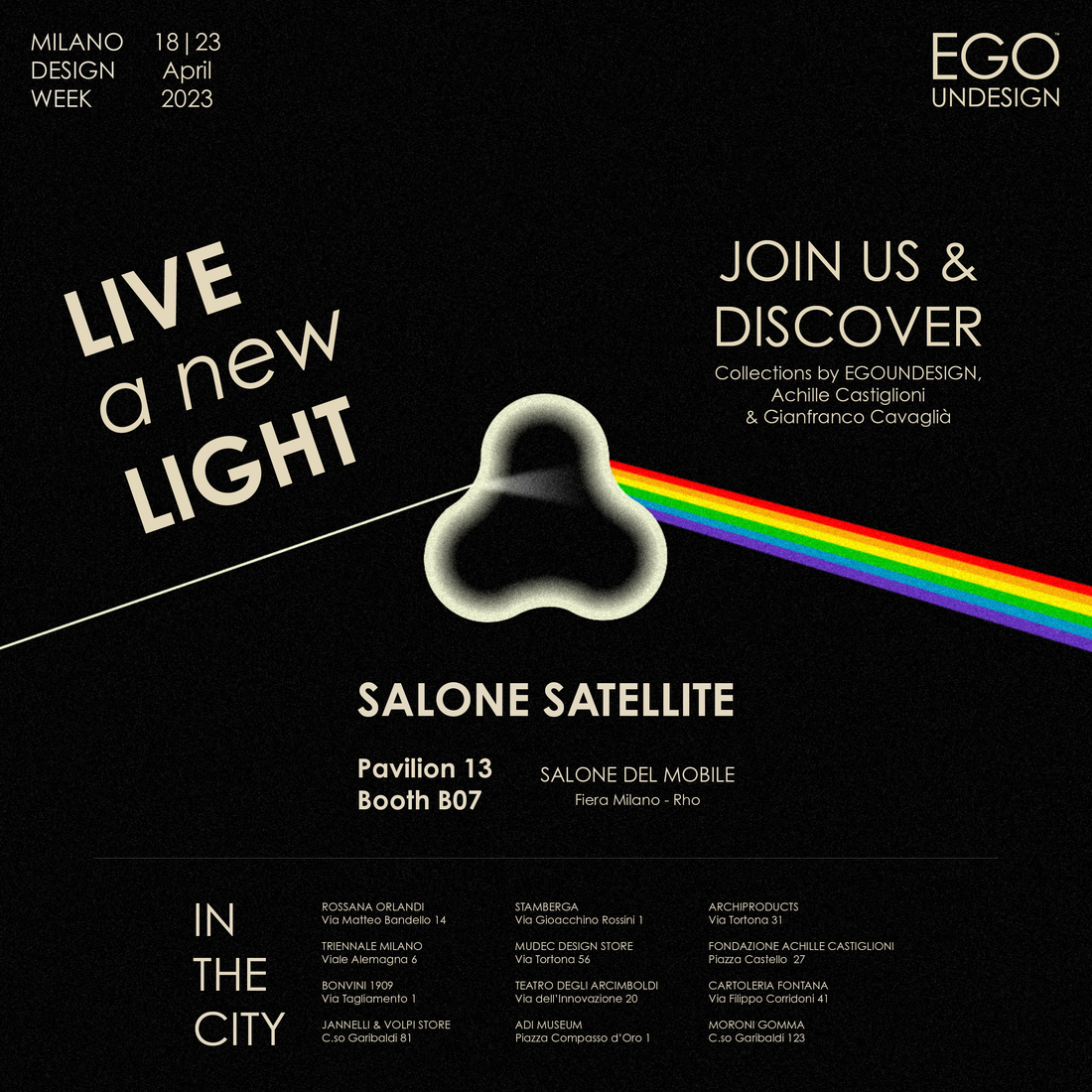 EGOUNDESIGN made its debut at the Salone del Mobile by participating in the SaloneSatellite, the international event of the Salone del Mobile.Milano dedicated to designers under 35.
Our exhibition space presented a collection that represents the beginning of a new design exploration by the studio, a new way of interpreting objects and giving them life through light and adaptability.
The collection interprets light as a new opportunity for functional interaction with the object but also social between users. Parallel to, and in combination with, research into light, development continues with multifunctional products that adapt their shape to the function conceived by the user in a specific situation of use. The objects presented are in fact designed to adapt to different needs and requirements of living and everyday life, creating a dynamic and direct relationship between user and design.
Discover SIBI, multifunctional living unit, and BILLA, rechargeable lamp and creative case.
Thanks to everyone, see you next year: who knows with what crazy ideas!